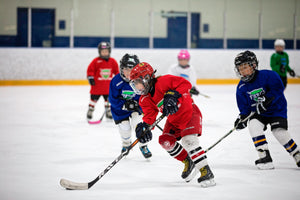 GET FIERCE
Dynamic Instructors + Technical Skill Progressions + A Safe & Exciting Learning Environment = CONFIDENCE & PASSION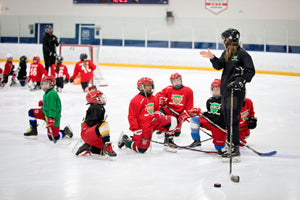 Annie Fahlenbock founded Fierce Hockey in 2005.
'At Fierce we see the value in technical skill development – our students can feel their improvement. It's easy to buy into working hard when you can see the rewards. We live for our students CRUSHING THEIR GOALS!'
Click here to see Staff info
Check Out OUR TEAM TRAINING!
Get one of Fierce Hockey's professional trainers out to run a practice.
TEAM TRAINING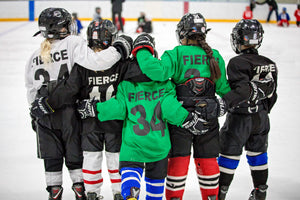 PRIVATE AND SEMI-PRIVATE LESSONS:
We see a huge benefit to these lessons. Players are able to strengthen specific weaknesses and younger students are able to get the attention they need to learn skills quickly. Long term students have made huge gains over the years of extra lessons. Our students contribute more to their teams, make teams they are trying for, and move up levels as the years go on.
FIERCE HOCKEY'S past private lesson students include:
Cody Hodgson: Nashville Predators, NHL
Courtney Birchard: University of New Hampshire & Team Canada
Vicky Bendus: Team Canada
Emma Korbs: Dartmouth University
Hillary Lloyd: Princeton University
PRIVATE & SEMI PRIVATE RATES
WEEKDAYS
Starting in September 2022
MONDAY - THURSDAYS 4pm - 5pm
1-2 students: $150/hr 
3-4 students: $180/hr
5-7 students: $250/hr
7-10 students: $300/hr
Mondays 4pm - 5pm
Tuesdays 4pm - 5pm
Wednesdays 4pm - 5pm
Thursdays 4pm - 5pm
Email us at annie@fiercehockey.com book a lesson.