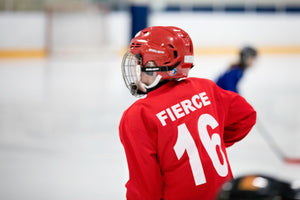 PRIVATE & SEMI PRIVATE LESSONS
---
We see a huge benefit to these lessons!
Players are able to strengthen specific weaknesses and younger students are able to get the attention they need to learn skills quickly. Long term students have made huge gains over the years of extra lessons. Our students contribute more to their teams, make teams they are trying for, and move up levels as the years go on.

FIERCE HOCKEY'S past private lesson students include:

Cody Hodgson: Nashville Predators, NHL
Courtney Birchard: University of New Hampshire & Team Canada
Vicky Bendus: Team Canada
Emma Korbs: Dartmouth University
Hillary Lloyd: Princeton University 
PRIVATE & SEMI PRIVATE RATES
WEEKDAYS
MONDAY - FRIDAY 4:15pm - 5:15pm Rink 3
1 - 3 students: $150/hr 

Weekdays: 9am - 4pm (3pm - 4pm last time slot.)

$200/1-2 students you get the full ice 1hr lessons.
$250/3 students you get the full ice 1hr lessons.
SMALL GROUP CLASSES WITH ANNIE
MONDAY - THURSDAY 4pm - 5pm.
---